Post by snyper on Sept 15, 2008 13:07:21 GMT 8
Just discovered that one of the countries premiere importer of Guns and Ammo has finally opened a branch here in Davao City and luckily they have some Airguns on stock and my goodness its one of my dream guns!
Thanks to Sir Joey and staff for their kind accommodation and allowing us to take pics.
I haven't taken much pics since there are a lot of better ones available in the net.
This will just be a short review of the gun. First of all, it has everything that a German quality Airgun has to offer. Superb craftsmanship. The gun is very well balanced and even though I did not make any adjustments to make the gun fit my anatomy it still is very nice to shoulder and aim.
The gun cost a whooping Php175,000.00 but if you are a serious shooter aiming for the Gold, what the heck go for it. If I did have that much money, I'd buy it on sight.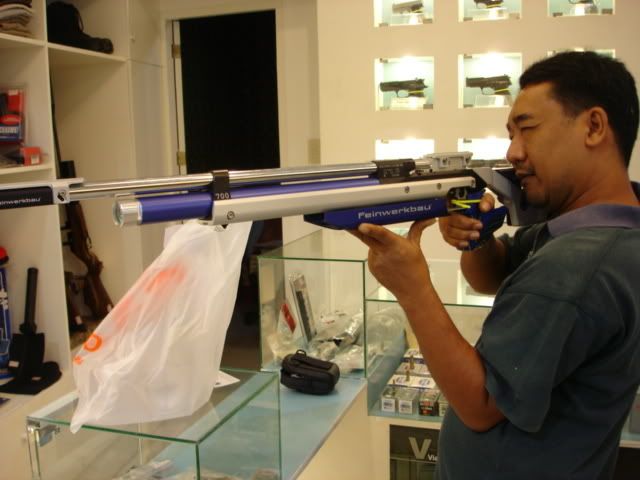 Batmon posing with the Feinwerkbau 700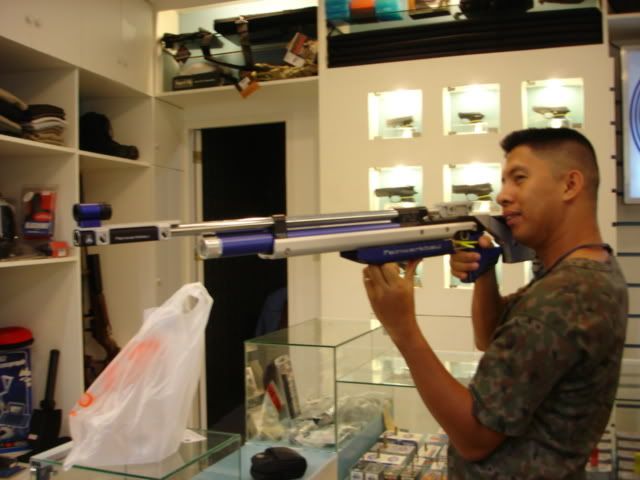 Di ako palugi, posing din ako.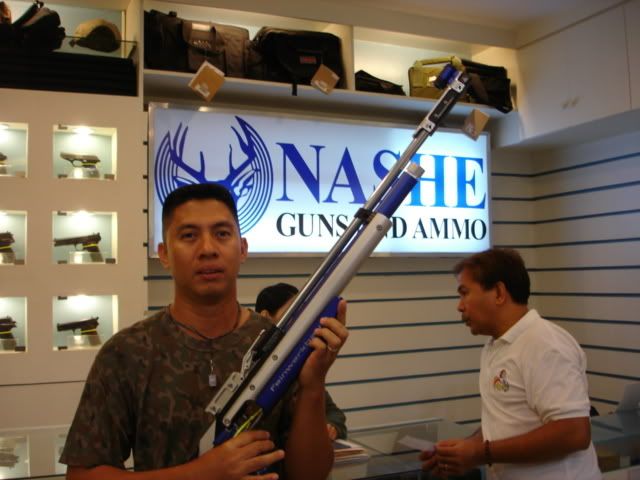 Another pose, with the store's logo.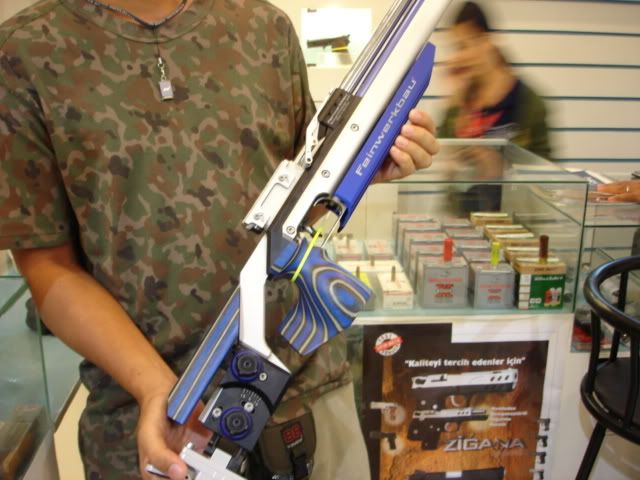 A closer look at the gun. If you notice the rear diopter sight is missing they just didn't install it. For security reasons is suppose. but I checked the box and it is there.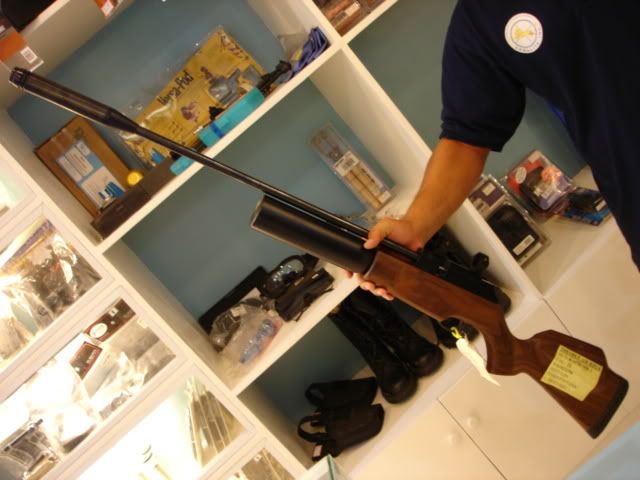 A Theoben PCP.
Besides the FWB they also have A UMAREX rifle and a BSA PCP. I also saw a BSA Pump for PCP. They can also import Anchutz and Walther brands if you wished.
The store just opened last August 28 and I am still hoping to see items like match pellets and other PCP pumps. Hope they also sell other pellet brands (local and imported) This is definitely a boost to get the competitive airgun shooting revived in Davao and surrounding localities.
If you are looking for an importer who can provide you with the models you want just check them out.
Here are their contact information:
Main Office:
FB 27/28A Basement Level, Makati Cinema Square
Pasong Tamo, Makati City. Philippines
Tel: 811-1881/811-1889
www.nasheguns.com
Davao City Branch:
3rd Flr. Gaisano Mall of Davao, Claveria St.,
Davao City. Tel (082) 222-1636 / 271-2223
Bacolod Branch:
2nd Flr. Gaisano City Mall, Singcang St.,
Bacolod City, Tel (034)433-2123
Iloilo Branch:
3rd Flr. #137 Robinson's Place
Ledesma cor. Quezon St., Iloilo City
Tel (033) 338-0151
Cebu Branch:
#26 G/F Century Plaza Comm'l Complex
Dna Juana Osmena St., Cebu City\
Tel (032) 253-6454
US Office:
400 continental Blvd. Suite 600
El Segundo, CA 90245
Tel. No. (310) 426-368 / 426-2001